Realistic & Zero Maintenance
Fake Green Walls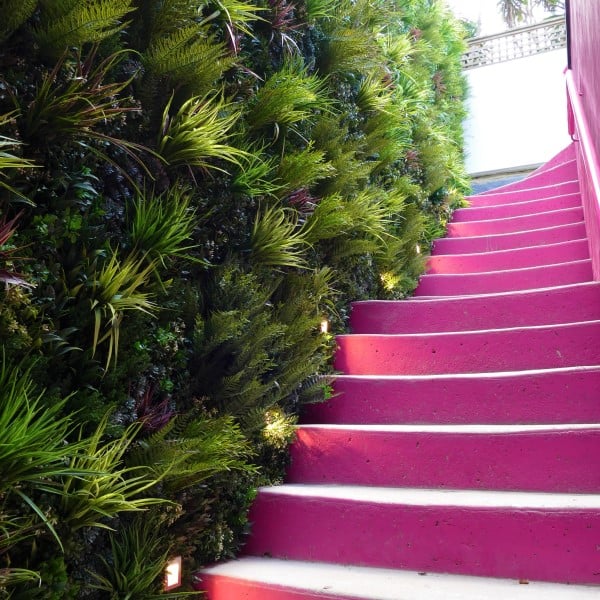 A Vistafolia faux-greenwall system is the perfect compliment
Zero Maintenance Greenwall Solutions, a Vistafolia faux-greenwall system is the perfect compliment to a stairwell, staircase design. We have a wide range of fake green walls that have turned out spectacular.

Vertical Garden Screening can transform the staircase element of any residential or commercial location into an architectural centerpiece.
Unlike real vegetation, Vistafolia will look great in any situation, without the cost or mess of ongoing, live-plant maintenance. Vistafolia products are fire resistant, UV protected, 100% recyclable, and protected by our unique five-year warranty for complete peace of mind.
Ultra-Realistic,
No-Fade Green Walls
Greenery Wall Decor Designed by Award-Winning Horticulturist Paul Alder
UpScapers has many faux greening pins on Pinterest to help with inspiration.