A Living Wall for Your Home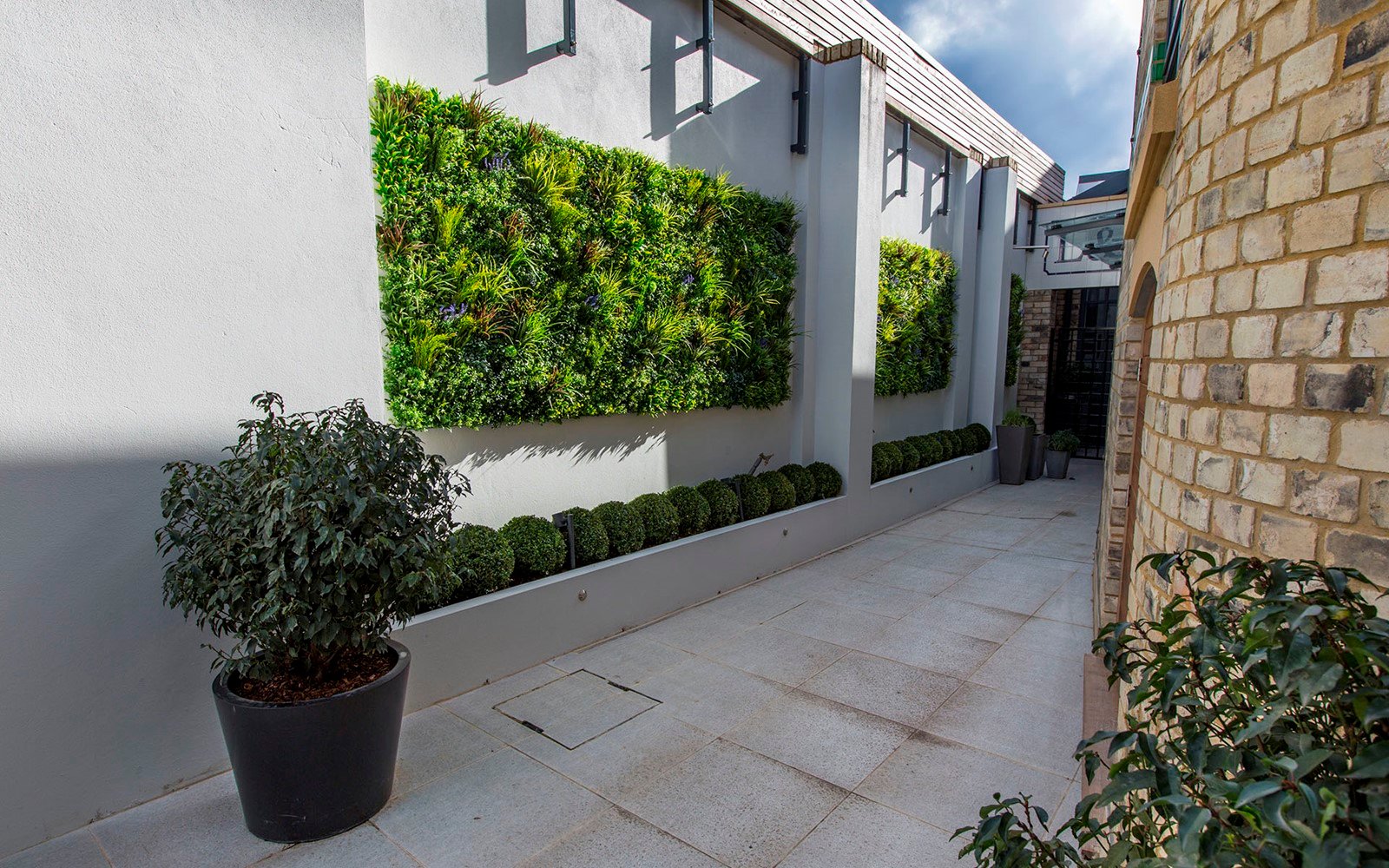 residential homes gets a lift with artificial living wall panels
Cutting Edge Living Wall Design & Durability
Born from the mind of award-winning horticulturist Paul Alder, VistaFolia by VistaGreen replicates the quintessential living wall vertical garden, customized for you. Paul's many honors include 12 national awards in England, five Chelsea medals including the highly coveted Gold medal as well as a separate Gold medal at the Hampton Court Flower Show. Paul uses his years of garden design experience when crafting the next generation of artificial plant varieties and combinations.
Residential Green Wall Solutions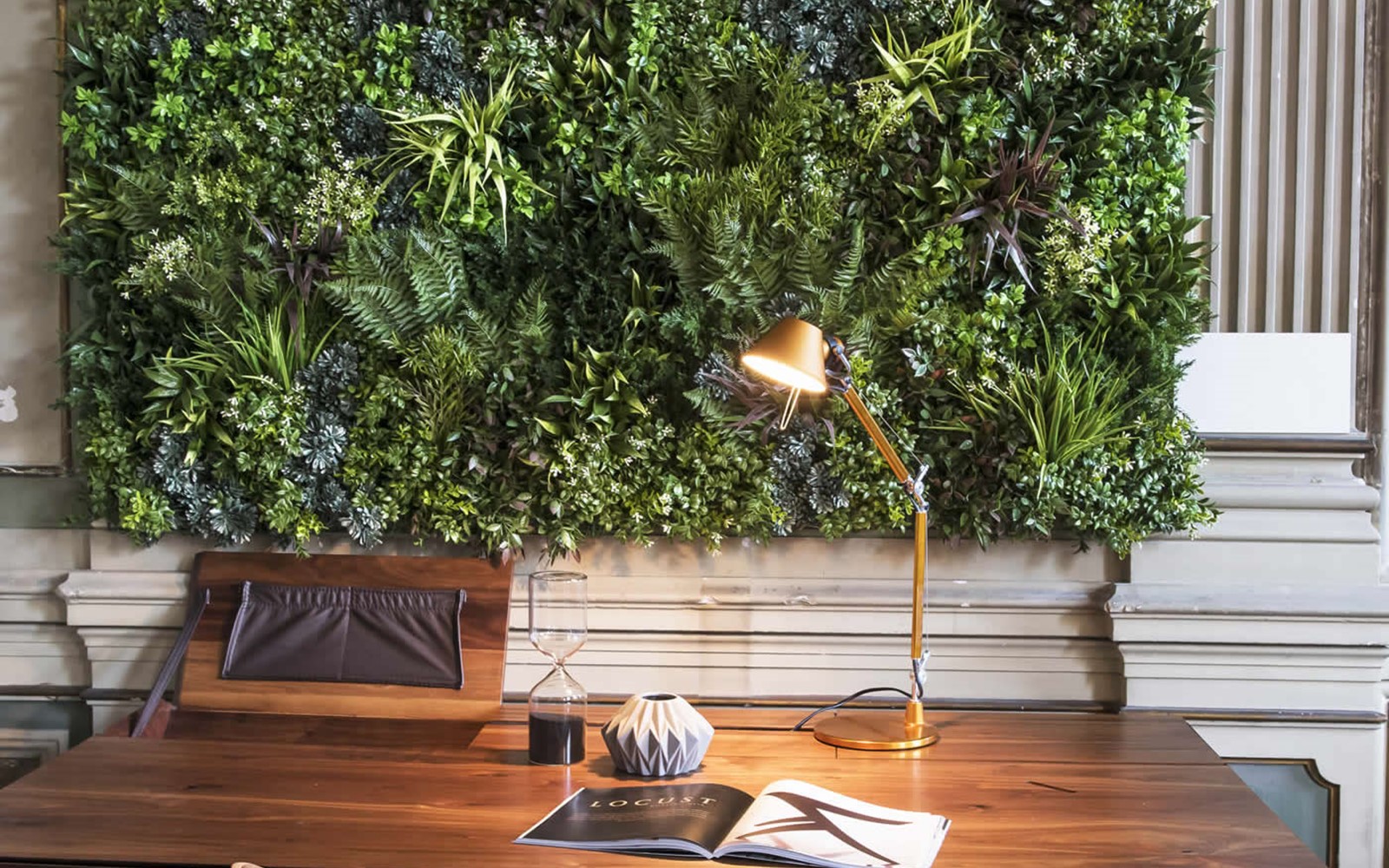 RENOVATION/
RESTORATION
Whatever your goal, garden transformation, interior enhancement or creating privacy and separation. EveryVistaFolia by VistaGreen living wall panel system is stunning and unique.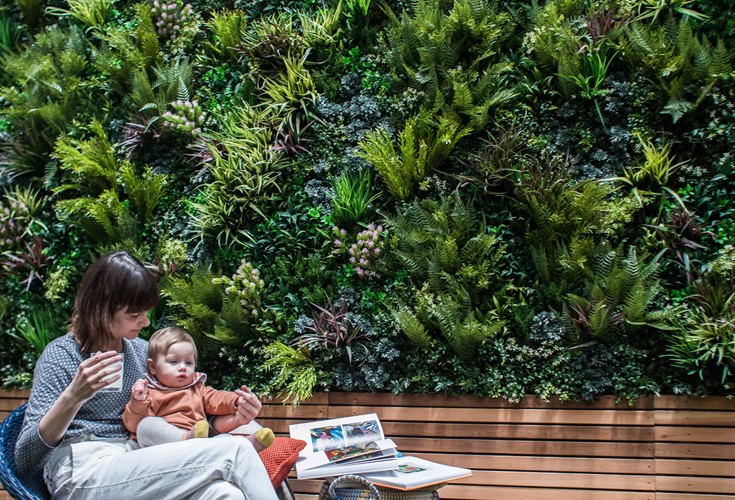 HEALTH & WELL BEING
Replica green walls have the same biophilic health benefits of living green walls.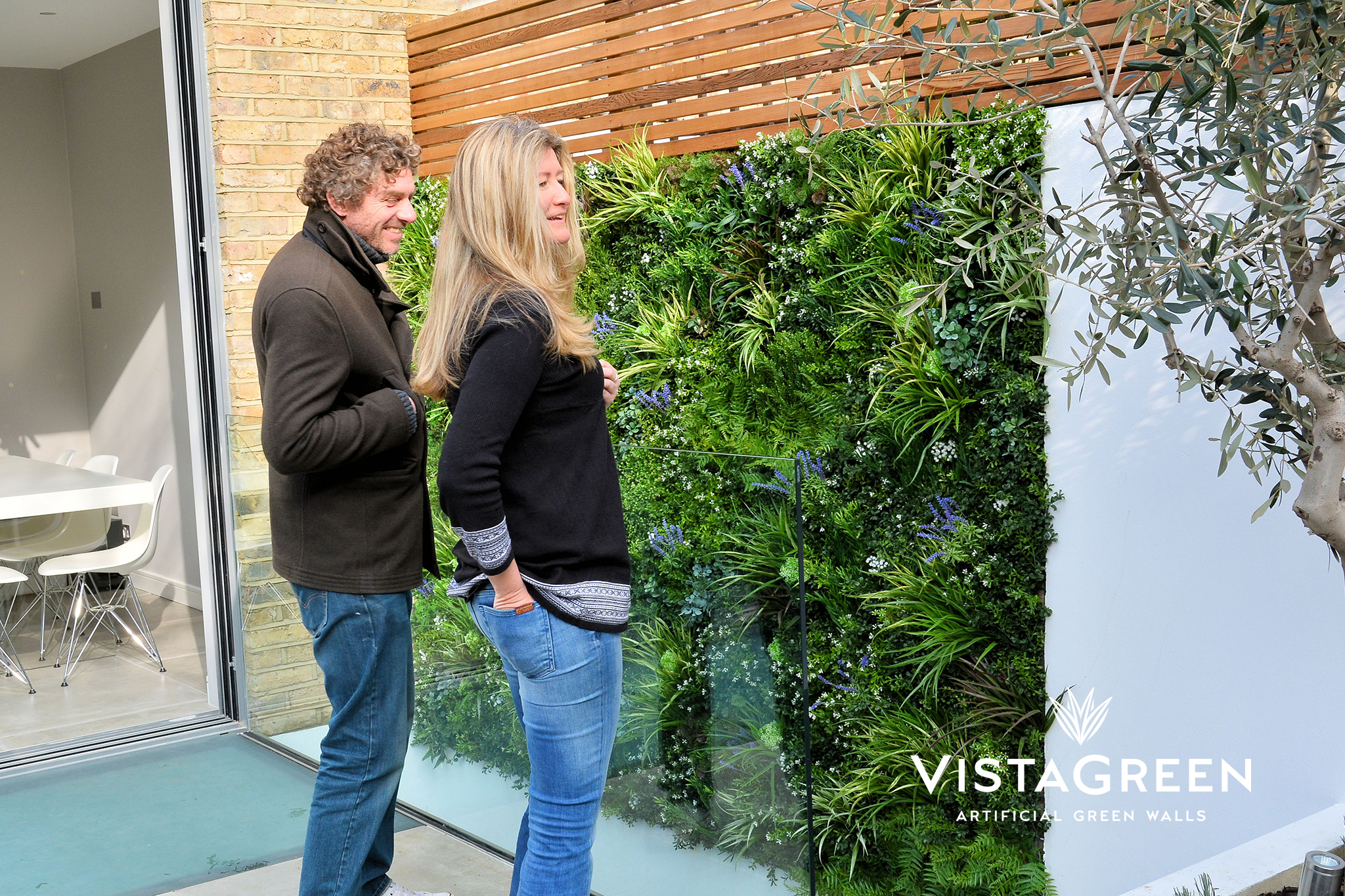 Privacy SCREENING
Homeowners are turning to artificial green walls indoors and outdoors for maintenance-free privacy screening & biophilic design from VistaFolia by VistaGreen, the leading living wall company.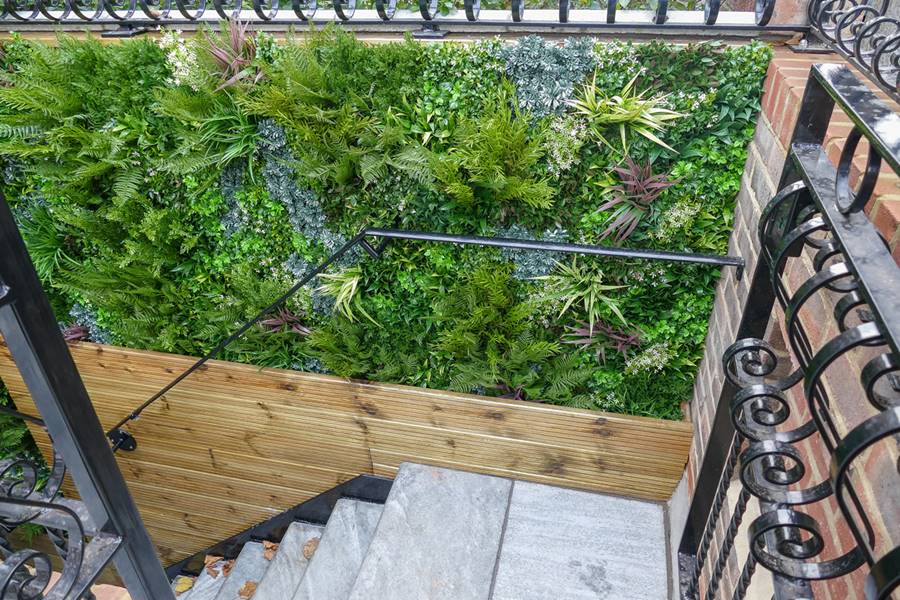 ENERGY EFFICIENCY
Artificial living walls help improve energy efficiency of the buildings they are clad on and create effective wind barriers when constructed nearby the buildings they are intended to protect.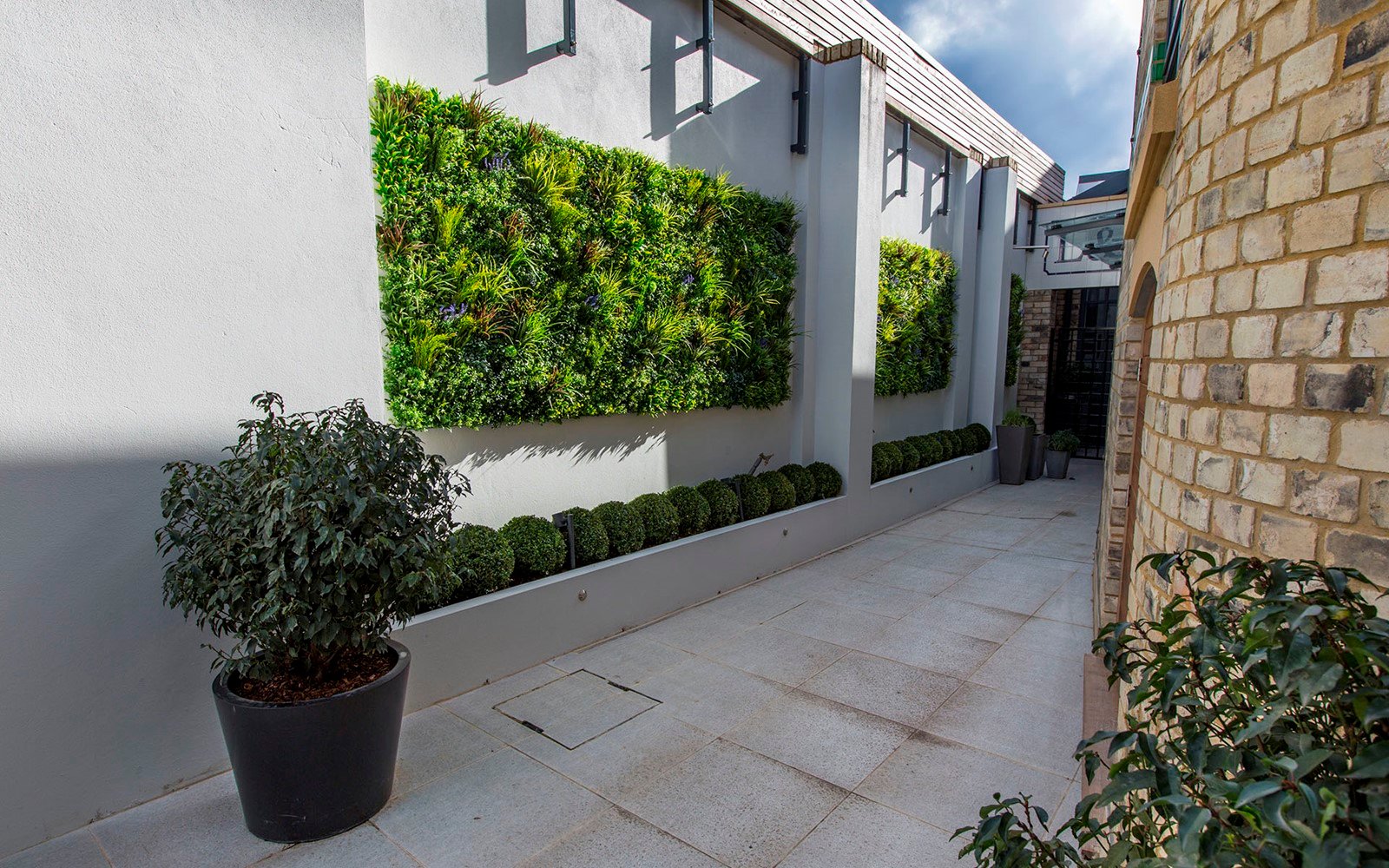 SOUND IMPROVEMENT
VistaFolia green wall panels are good at reducing background noise as they act as sound-absorbing material — no matter if the sound is coming from outside, or if you're the one who's making it.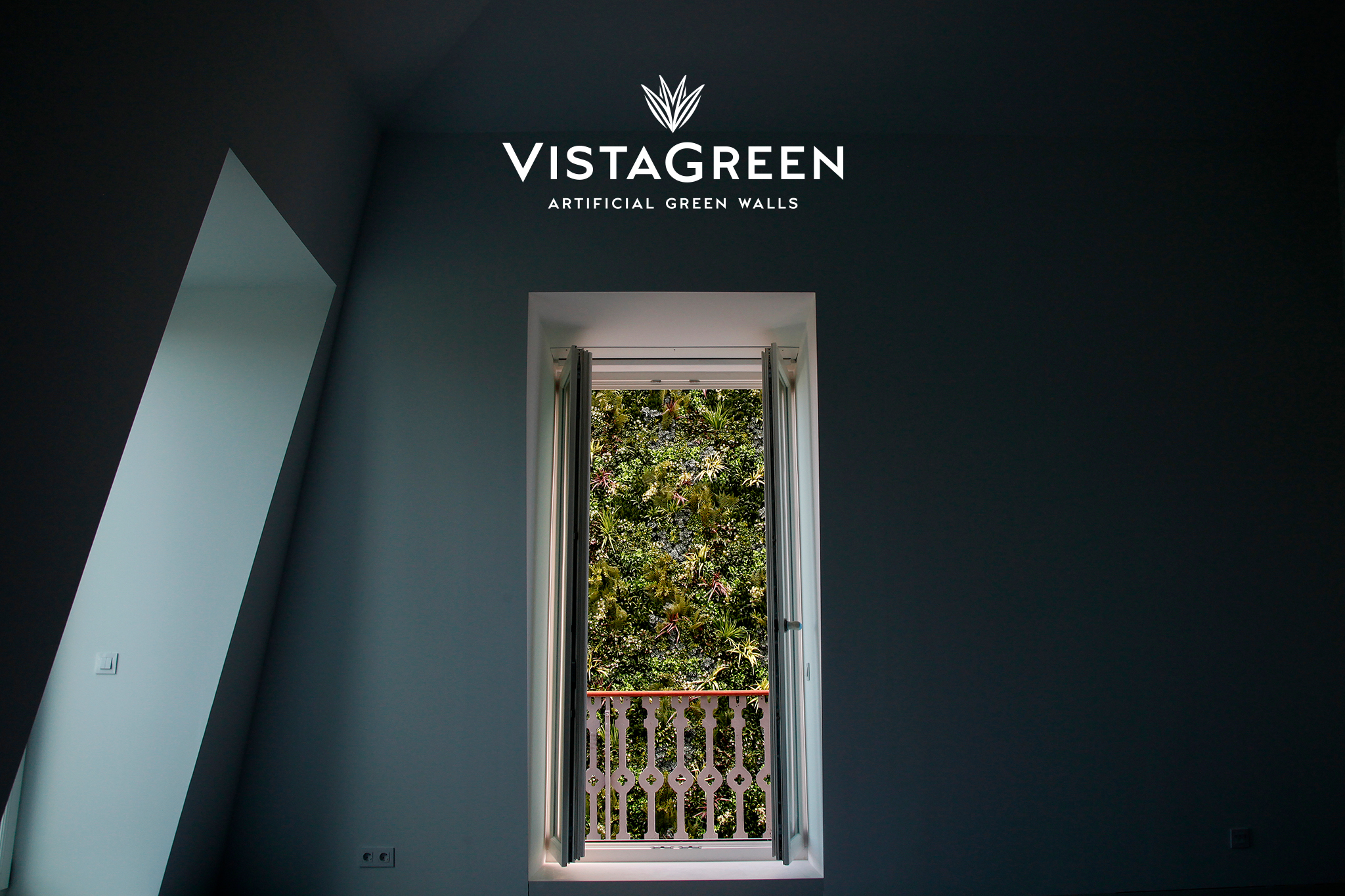 rEDUCED mAINTENANCE COSTS
A replica living wall installation is a one-time cost compared to the monthly maintenance required of living garden walls. This dramatically reduces the cost of the product over its usable life span.
A Three-Part Artificial Green Wall System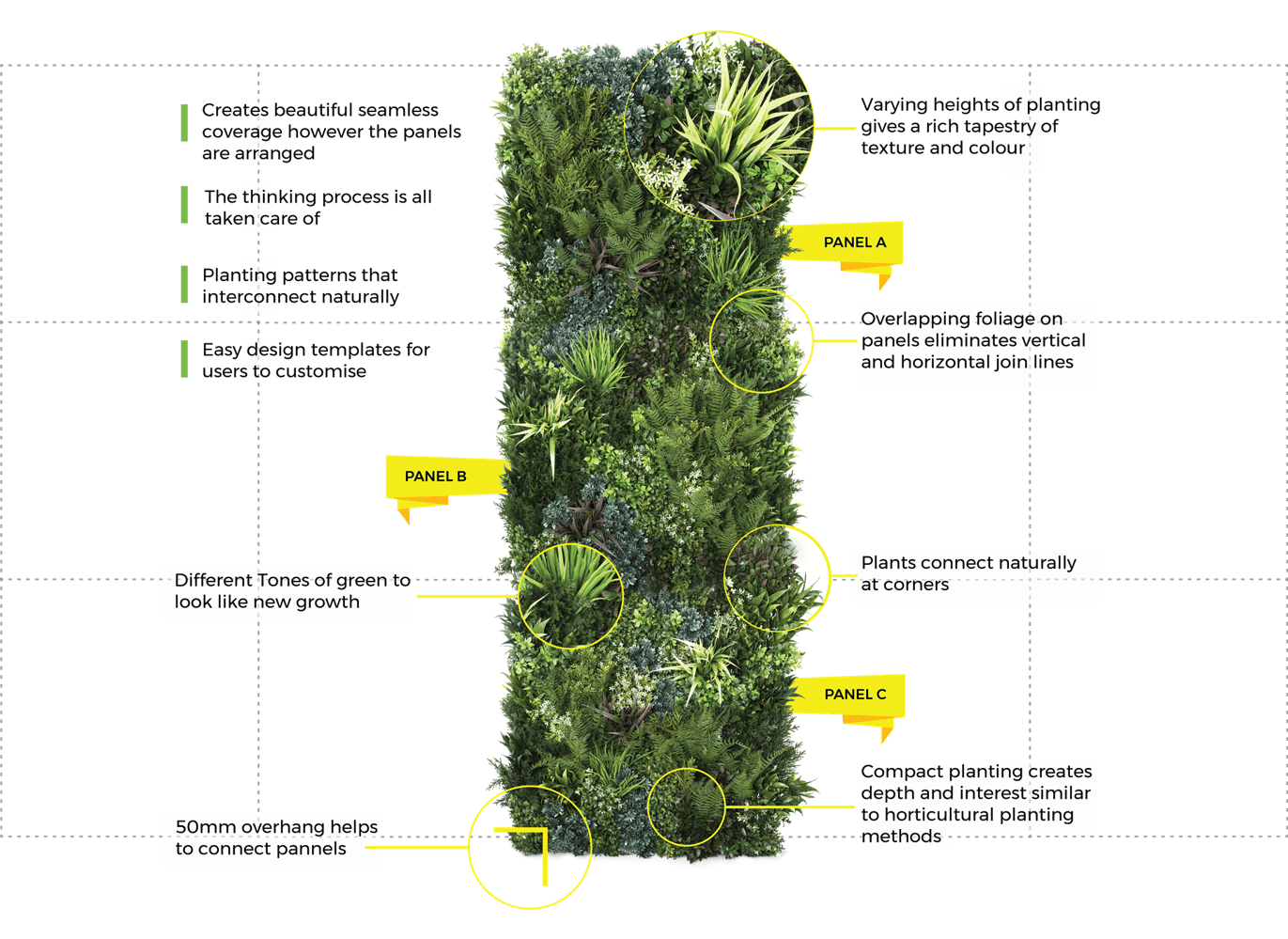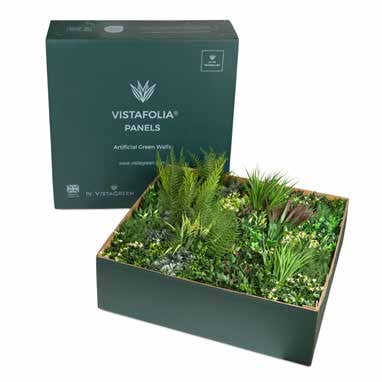 3 Uniquely Planted Panels Per Box
16 plant varieties make up 72 plants per panel
Each box ofVistaFolia by VistaGreen Artificial Living Wall Panels includes: Three Panels Marked A, B, and C with a different foliage arrangement per green wall panel.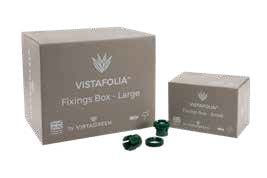 Artificial Green Wall Panel Hardware
These green wall panel anchors are called fixings and are typically needed per artificial living wall panel. Depending on the size of your green wall project, you can purchase by the fixing or box.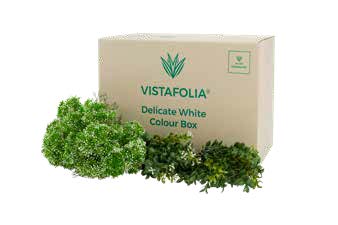 Finishing Foliage
Finish and Blend with Color Boxes. The bouquet of individual plants inside of each color box are hand placed in your secured VistaFolia Signature Panels to create a customized, seamless, garden wall enhanced by your personal style and design's eye.
Report: The Impact of Artificial and Real Plants on User Experience.
Conclusion: Artificial plants can be recommended as a low-cost and low-risk addition to areas with the goal of improving outcomes and satisfaction with user experiences.

Frequent Commercial Uses
Multi-Family Living Design

Property Management Refurbishment

Hospitality & Events

Healthcare - Wellness & Recovery

Retail - Stress Release & Comfort

Grocery - Pest Free, Zero Irrigation

Greening

Corporate Office Design, Biophilic Design Benefits.