Green Wall Case Studies with VistaFolia Plant Panels
RENOVATION/
RESTORATION
This replica vertical garden was installed in the basement of a luxury high-rise multi-family living complex in Philadelphia, Pennsylvania.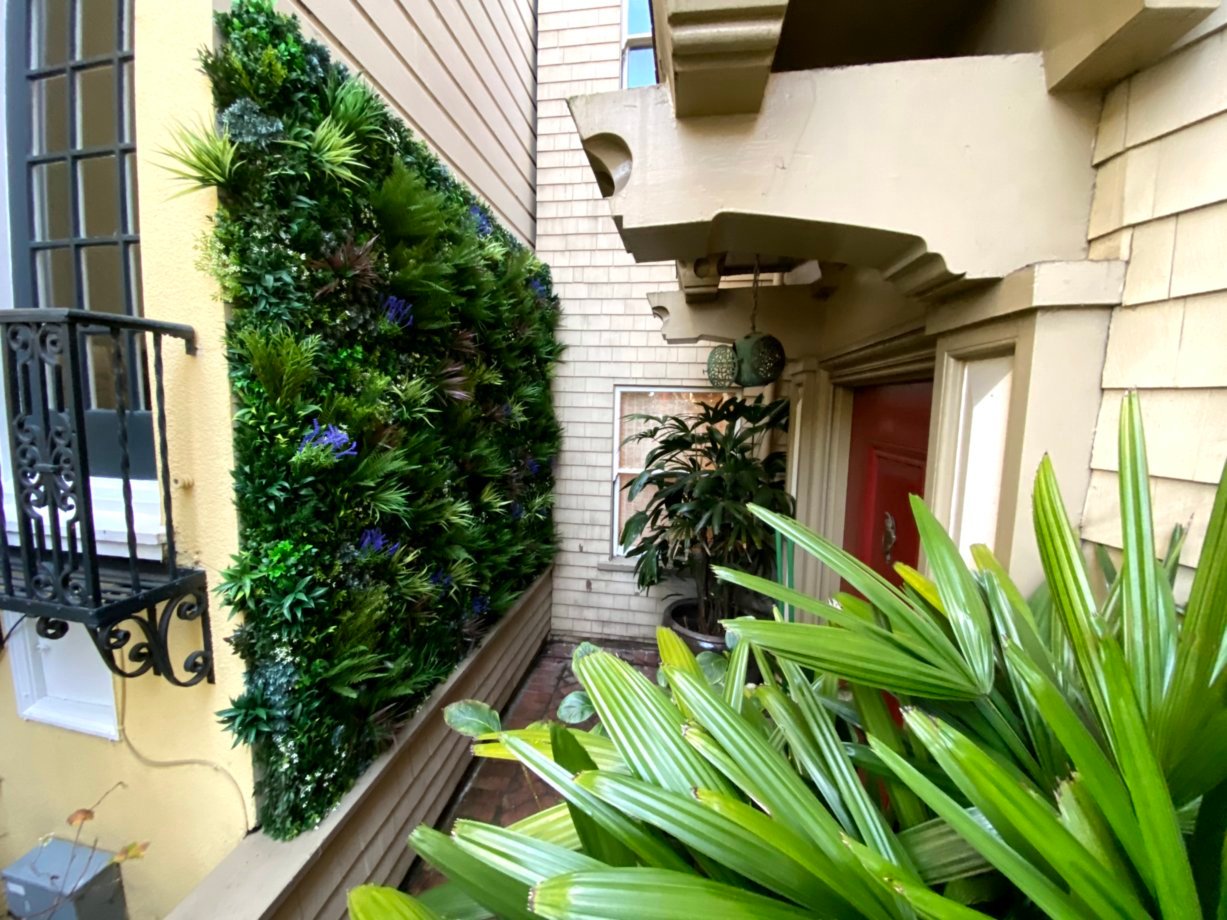 privacy screen
This homeowner in San Francisco, California needed a way to create a privacy and beautification wall outside the front door of his row house without being able to anchor anything to his neighbors house.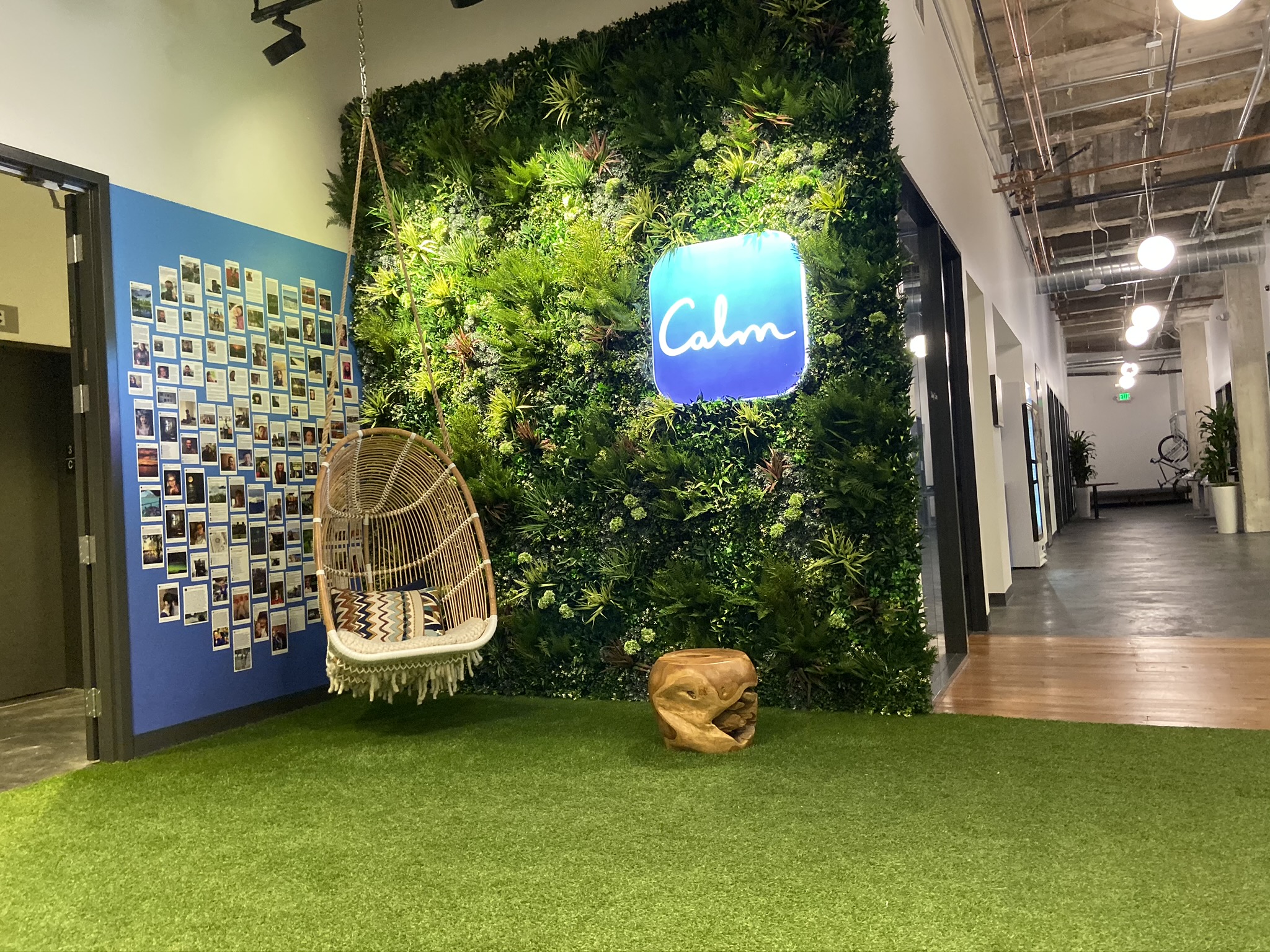 Health and Wellbeing
Calm - The #1 App for Meditation and Sleep wanted to incorporate the benefits of biophilic design into their corporate offices without the need for expensive plumbing and lighting.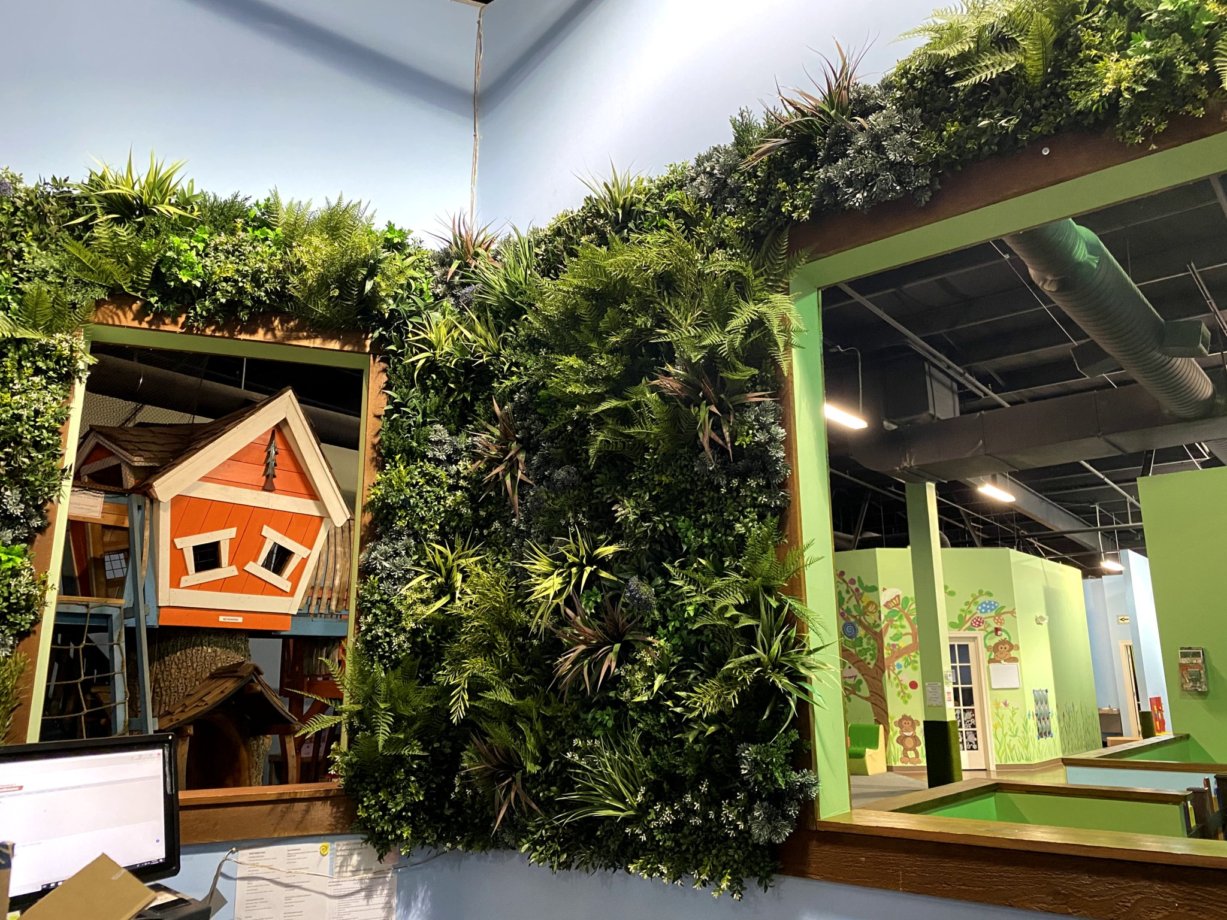 Noise Reduction
An indoor children's playground with high-lofted ceilings and lots of reverberation in Nashville, Tennessee needed sound panels to help dampen the cheerful noises of their customers so that the reception desk staff could hear incoming guests more clearly.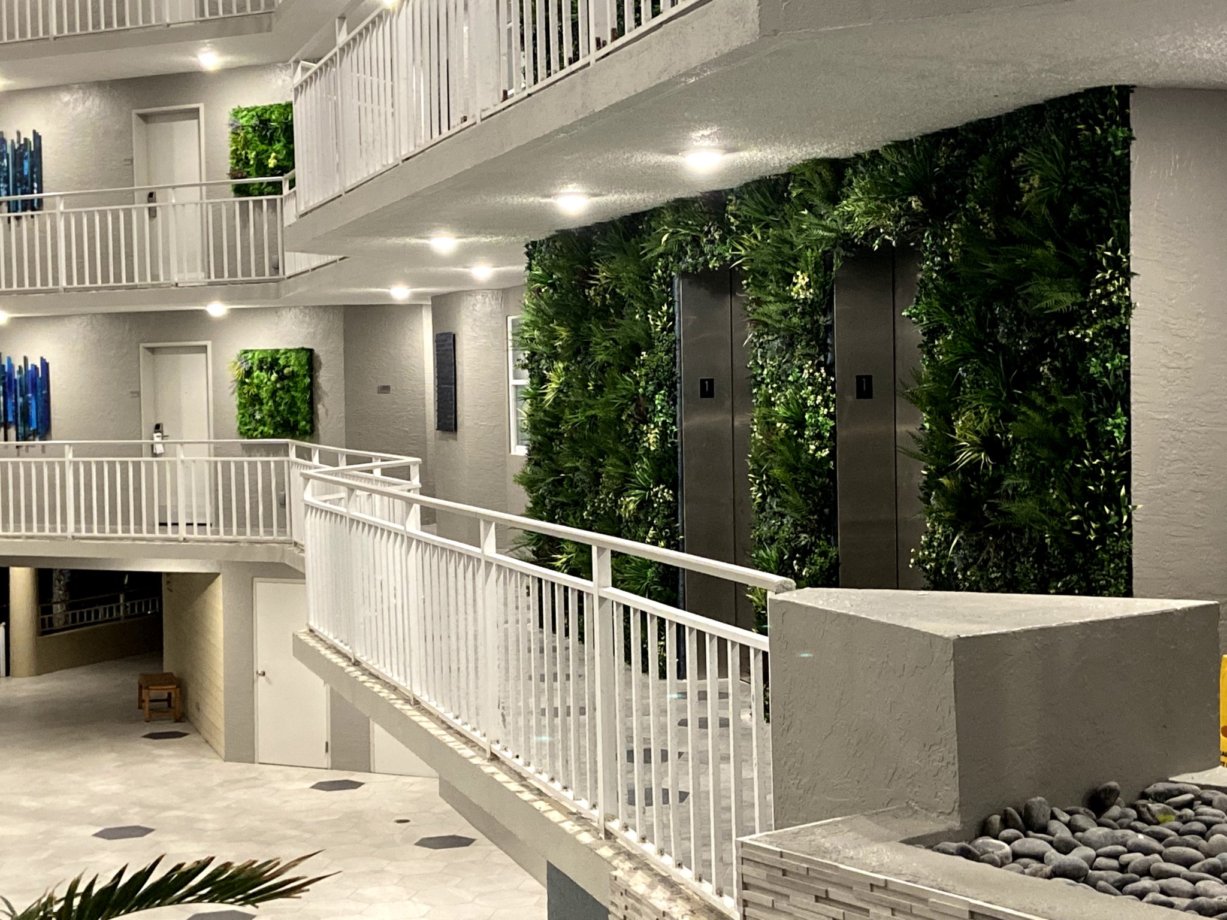 Low Light / no water
A Stuart, Florida Marriott needed a way to add lush tropical greening to their open-air courtyard hotel without having to plan for plumbing low light conditions and maintenance expense.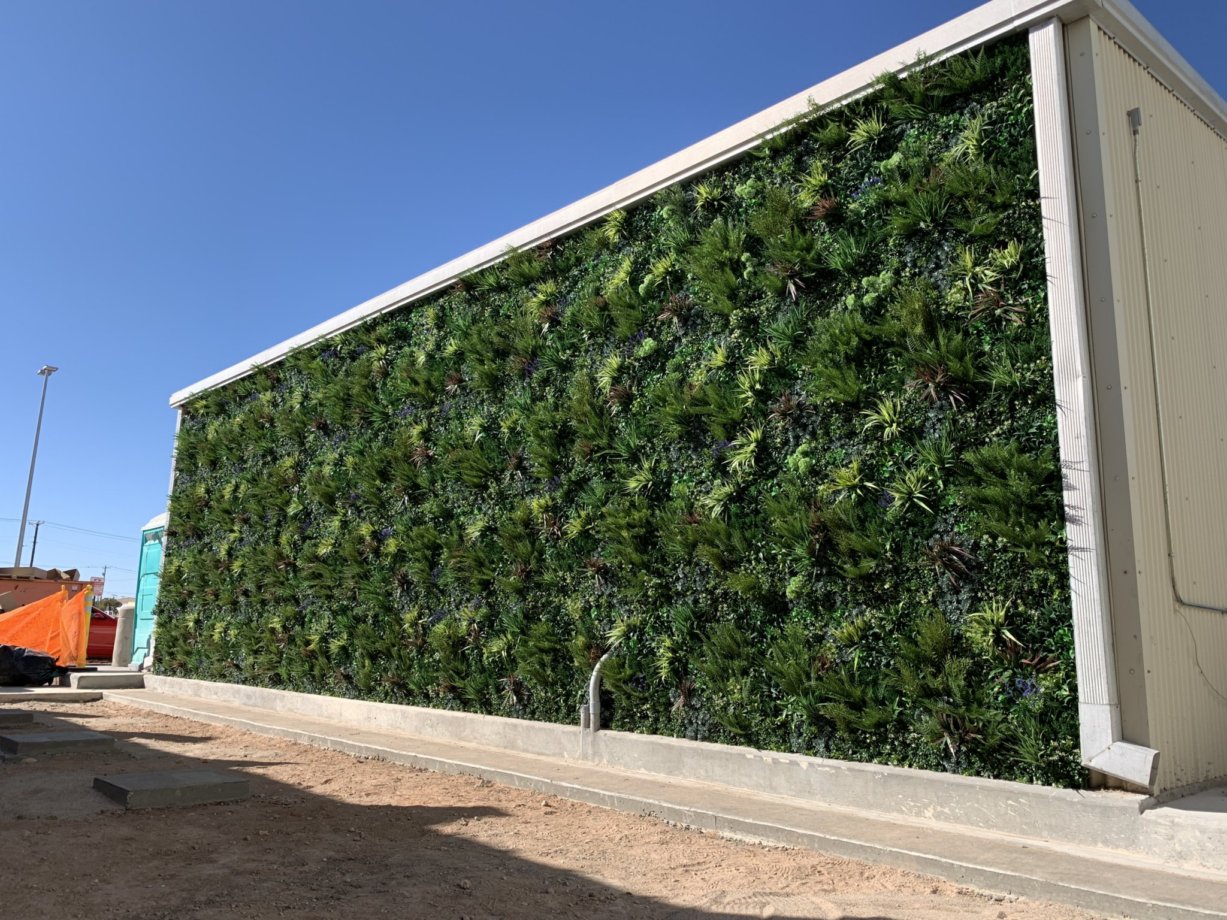 Visual screening
A library renovation in Midland Texas included the visual screening and transformation of a giant, plain u-panel wall. This large, plain expanse was an eyesore for library goers.
A Three-Part Artificial Green Wall System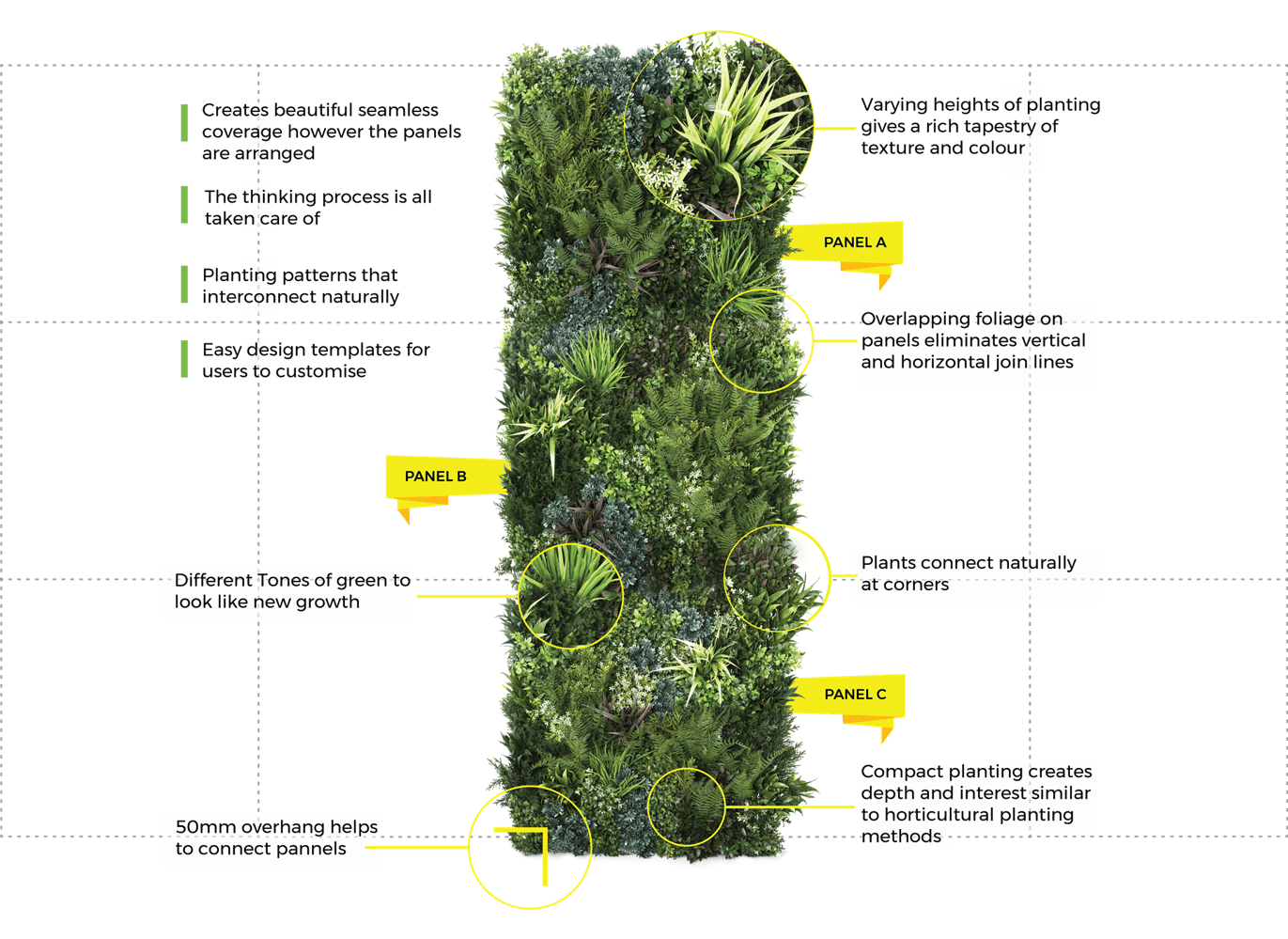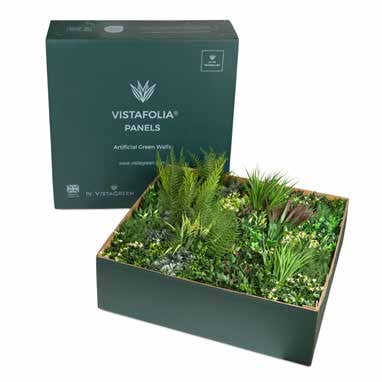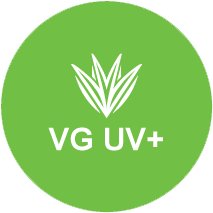 3 Uniquely Planted Panels Per Box
16 plant varieties make up 72 plants per panel
Each box of VistaFolia by VistaGreen Artificial Living Wall Panels includes: Three Signature Panels Marked A, B, and C with a different foliage arrangement per green wall panel.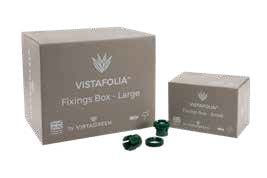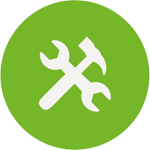 Artificial Green Wall Panel Hardware
These green wall panel anchors are called fixings and are typically needed per artificial living wall panel. Depending on the size of your green wall project, you can purchase by the fixing or box.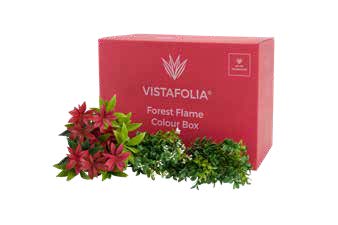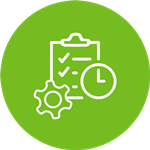 Finishing Foliage
intricately designed from stem to tip
Finish and Blend with Color Boxes. The bouquet of individual plants inside of each color box are hand placed in your secured VistaFolia Panels to create a customized, seamless, garden wall enhanced by your personal style and
design's eye.
Report: The Impact of Artificial and Real Plants on User Experience.
Conclusion: Artificial plants can be recommended as a low-cost and low-risk addition to areas with the goal of improving outcomes and satisfaction with user experiences.

Frequent Commercial Uses
Multi-Family Living Design

Property Management Refurbishment

Hospitality & Events

Healthcare - Wellness & Recovery

Retail - Stress Release & Comfort

Grocery - Pest Free, Zero Irrigation

Greening

Corporate Office Design, Biophilic Design Benefits.