Green Wall Case Studies with VistaFolia Plant Panels
A Three-Part Artificial Green Wall System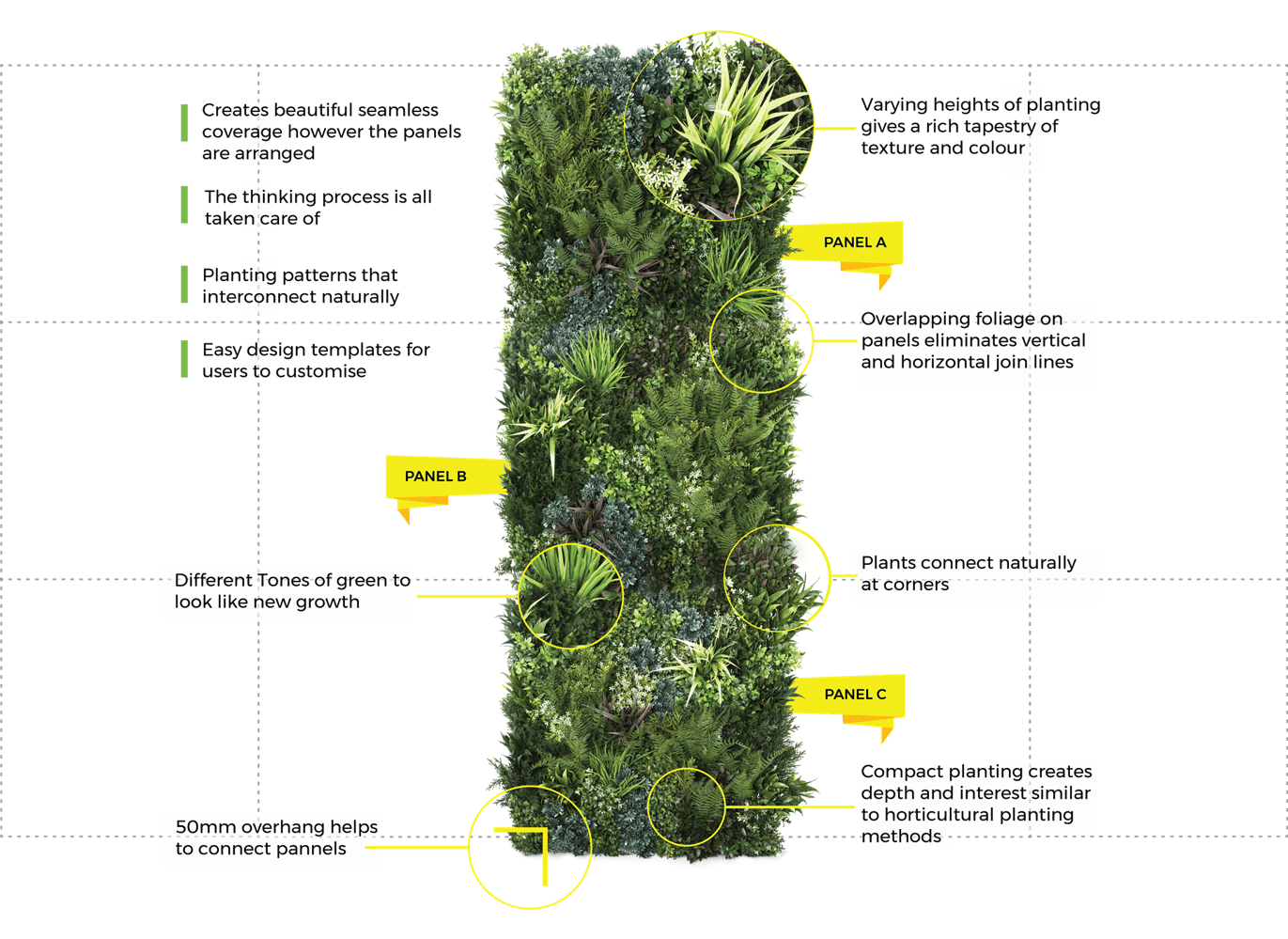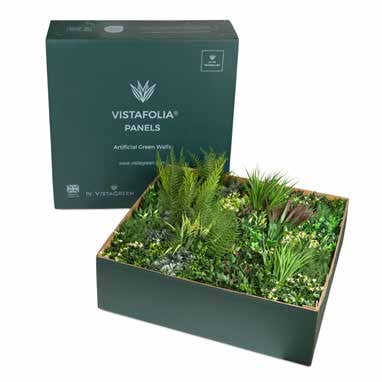 3 Uniquely Planted Panels Per Box
16 plant varieties make up 72 plants per panel
Each box of VistaFolia by VistaGreen Artificial Living Wall Panels includes: Three Signature Panels Marked A, B, and C with a different foliage arrangement per green wall panel.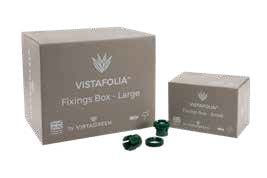 Artificial Green Wall Panel Hardware
These green wall panel anchors are called fixings and are typically needed per artificial living wall panel. Depending on the size of your green wall project, you can purchase by the fixing or box.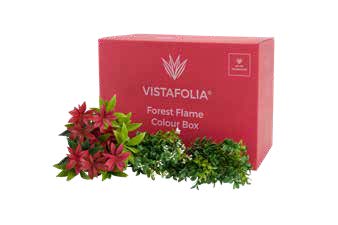 Finishing Foliage
intricately designed from stem to tip
Finish and Blend with Color Boxes. The bouquet of individual plants inside of each color box are hand placed in your secured VistaFolia Panels to create a customized, seamless, garden wall enhanced by your personal style and
design's eye.
Report: The Impact of Artificial and Real Plants on User Experience.
Conclusion: Artificial plants can be recommended as a low-cost and low-risk addition to areas with the goal of improving outcomes and satisfaction with user experiences.

DURABILITY
Five Year Warranty - 15 Year Life Expectancy
Frequent Commercial Uses
Multi-Family Living Design

Property Management Refurbishment

Hospitality & Events

Healthcare - Wellness & Recovery

Retail - Stress Release & Comfort

Grocery - Pest Free, Zero Irrigation

Greening

Corporate Office Design, Biophilic Design Benefits.
There are cheaper fake green wall options sold at popular chain stores like wayfair. com or HomeDepot, which can cost as low as $15. If you're looking for a temporary feature, or don't mind if your green wall looks noticeably like a fake grass wall, these can be the right choice for you.