Green Wall Specifications
.pdf, .dwf .dwg. idrop, .gif .vwx .dxf .skp files available for all green wall products mentioned below.


The VistaFolia by VistaGreen green wall system consists of three panels and three parts. A pane, the hardware to attach it to the wall and a separate box of finishing foliage, sometimes called a color box, to blend any horizontal lines, fill gaps from cutting, and personalize each green wall with a color burst specific to the user's taste. Each UV Protected or VistaFolia UV/Fire-Rated artificial living wall panel pack comes with three panels (A, B and C, each uniquely planted with 72 plants and up to 16 different species) that combine for a seamless effect.
green wall tech references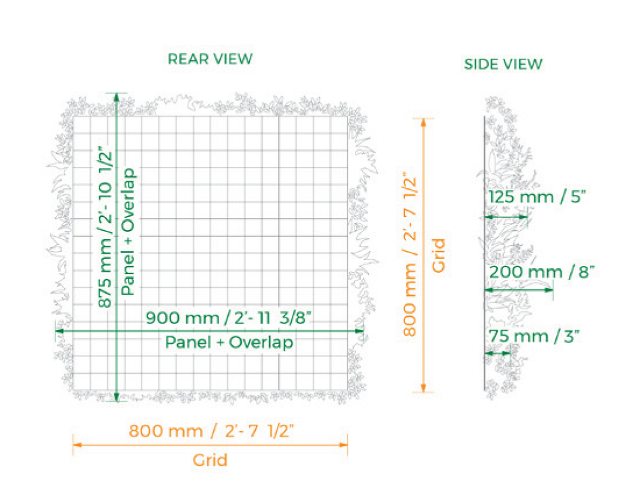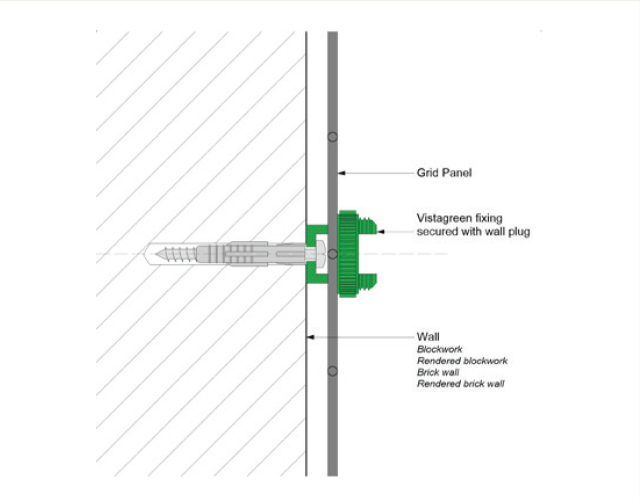 We're here for any help you need laying out VistaFolia by VistaGreen replica or fake green wall panels into your drawings to help you determine the most efficient way to construct your green wall. Just share a few project details and we'll turn around a custom VistaFolia Panel Plan in no time.