Green Walls Built to Last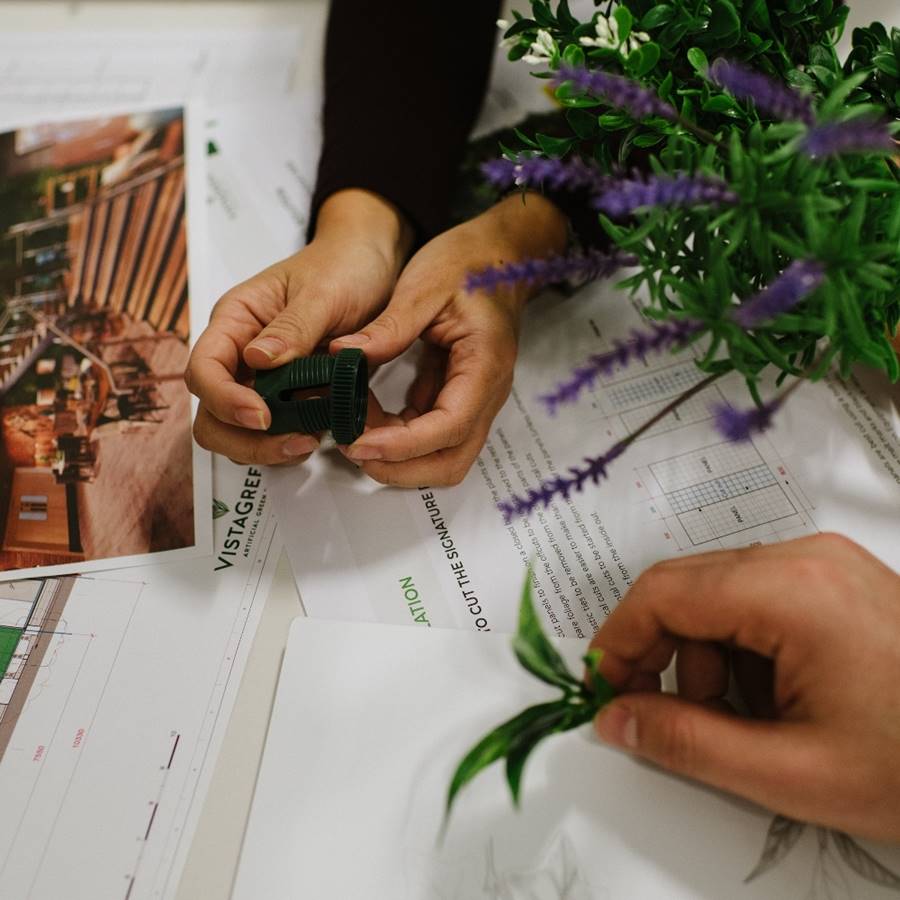 why businesses choose VistaFolia by VistaGreen artificial living wall panels
Unmatched Green Wall Design & Durability
Five years of research and development has culminated in the patent-pending next generation of artificial green walls. VistaFolia by VistaGreen offers the perfect solution for biophilic design and vertical garden needs in any climate, growing area and any kind of sun exposure. Each VistaFolia by VistaGreen vertical garden panel replicates the color, tone and texture of true plant specimens, carefully designed from the tip to the end, then manufactured to the strictest international standards in our own production facility and eventually hand-planted according to the patent-pending plant organization logic that ensures a seamless, pattern-free bespoke green wall for every installation.
Frequent
Commercial

Uses
Multi-Family Living Design

Property Management Refurbishment

Hospitality & Events

Healthcare - Wellness & Recovery

Retail - Stress Release & Comfort

Grocery - Pest Free, Zero Irrigation

Greening

Corporate Office Design, Biophilic Design Benefits.

We work with ASLA and AIA members and groups nationwide - please reach out to schedule an accredited training course.
Commercial Green Wall Solutions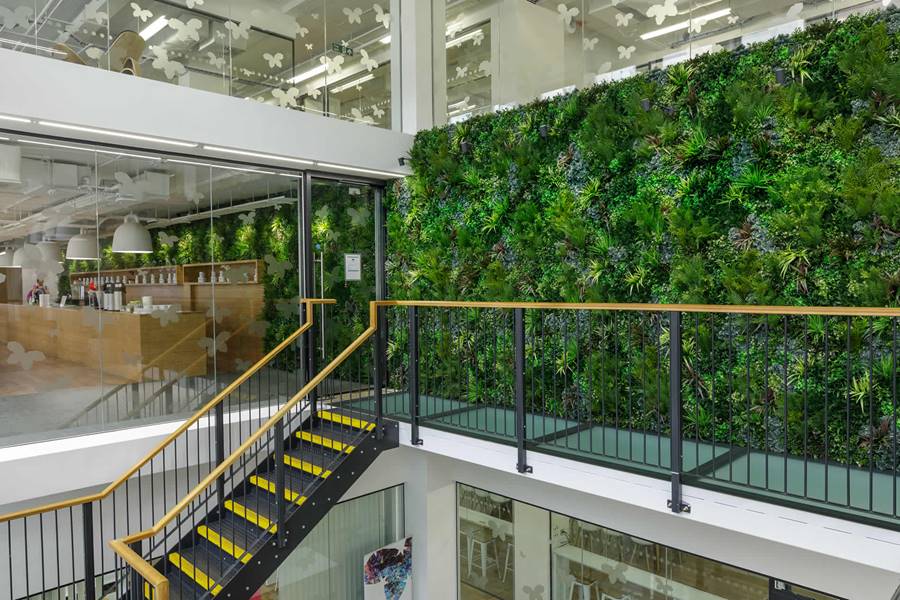 RENOVATION/
RESTORATION
Hight quality artificial green walls are becoming increasingly popular in commercial design from build out to renovation and restoration.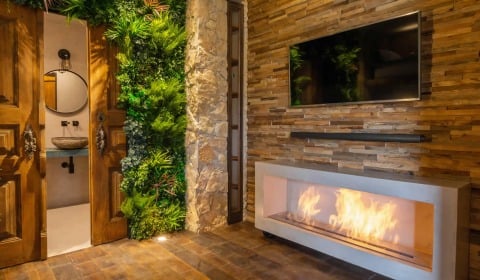 HEALTH & WELL BEING
Indoor Artificial Green Wall Installation is on the rise for all of the intrisic benefits associated with biophilic design. Even photos of greenery have health benefits. See the Full Report on these biophilic benefits for healthcare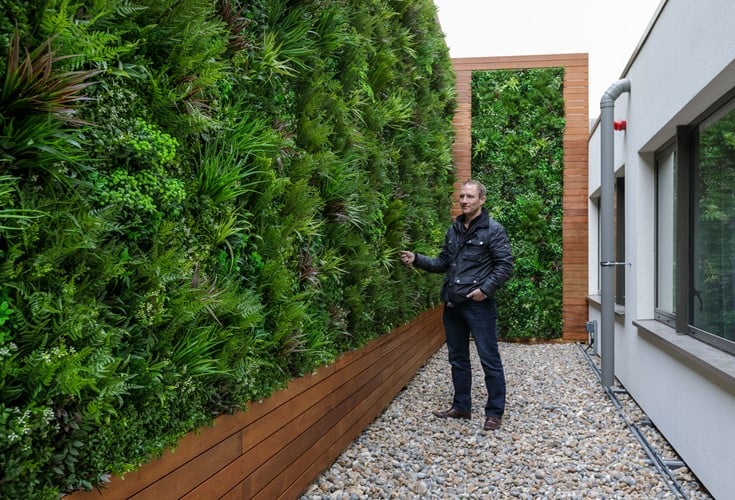 VISUAL SCREENING
Business is turning to artificial green walls indoors and outdoors for maintenance-free visual screening of HVAC, and other equipment and waste removal areas as well as privacy screening & biophilic design.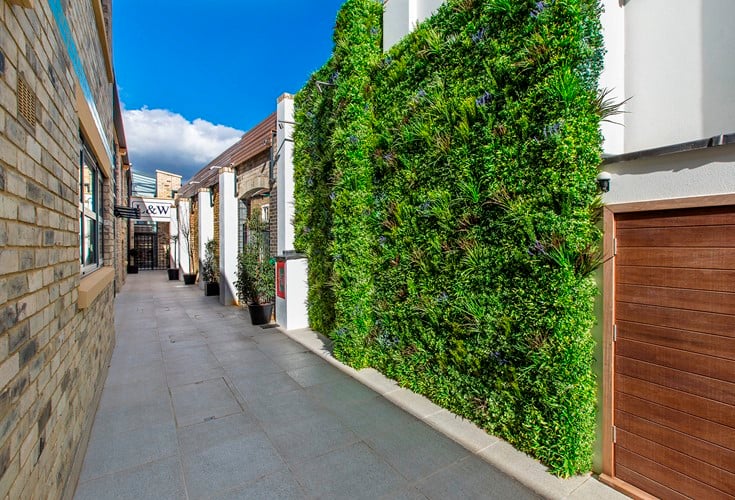 ENERGY EFFICIENCY
Outdoor Artificial Green Wall Logo Application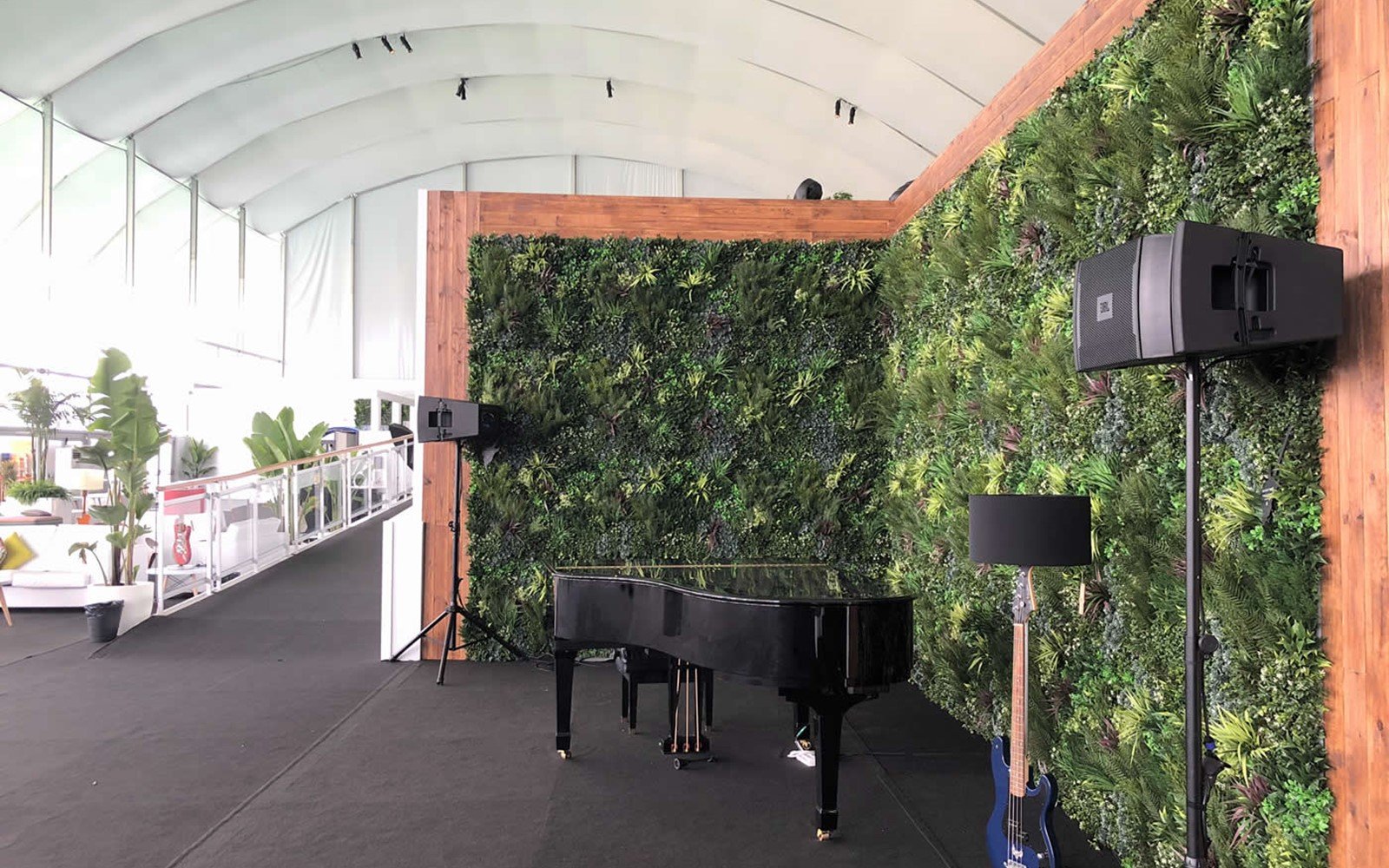 SOUND IMPROVEMENT
VistaFolia by VistaGreen green wall panels are good at reducing background noise as they act as sound-absorbing material — no matter if the sound is coming from outsi
de, or if you're the one who's making it.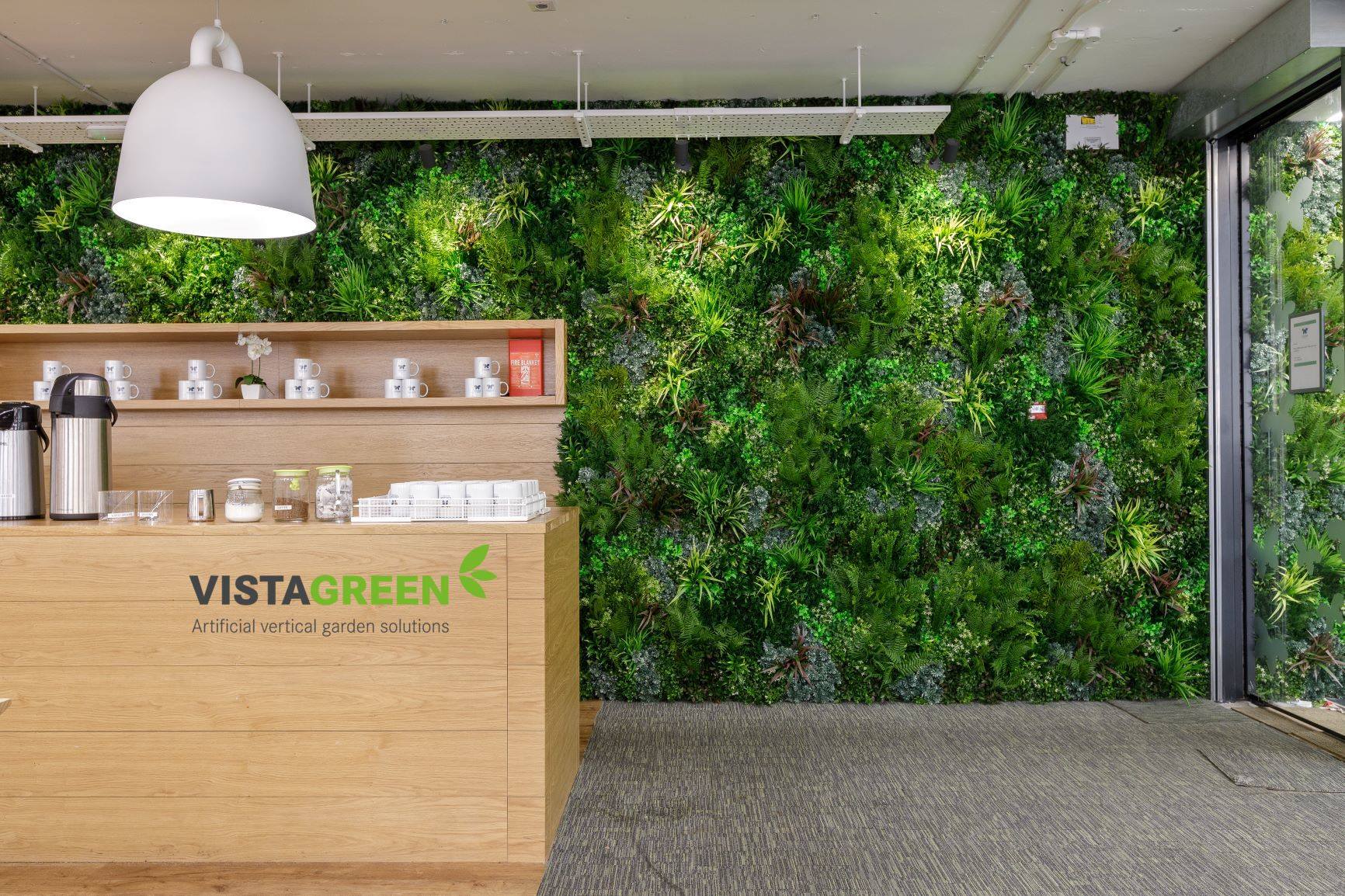 rEDUCED mAINTENANCE COSTS
Indoor Artificial Green Wall for Biophilic Office Design
A Three-Part Artificial Green Wall System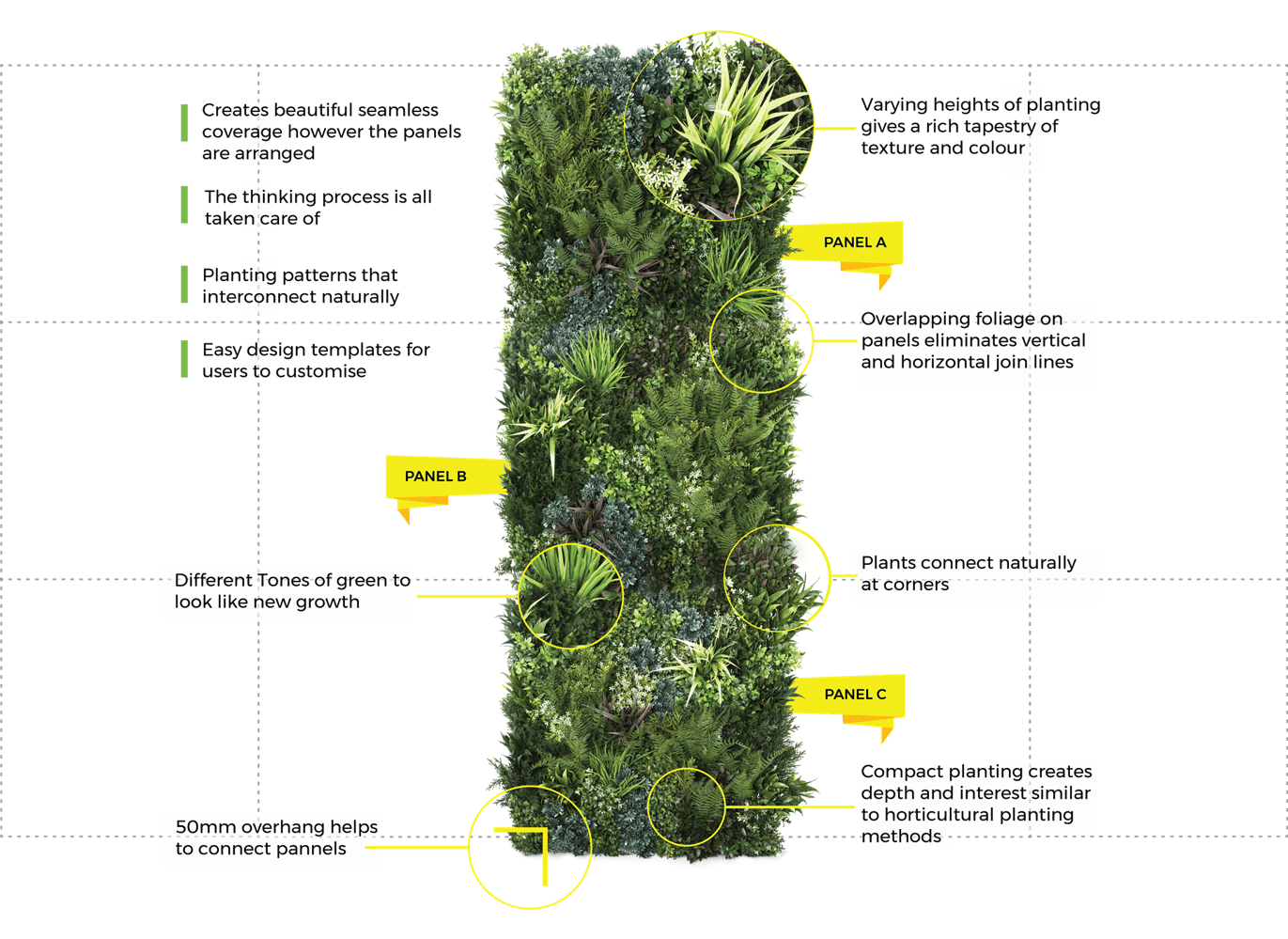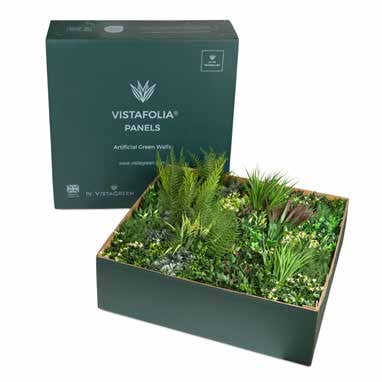 3 Uniquely Planted Panels Per Box
16 plant varieties make up 72 plants per panel
Each box of VistaFolia Artificial Living Wall Panels includes: Three Signature Panels Marked A, B, and C with a different foliage arrangement per green wall panel.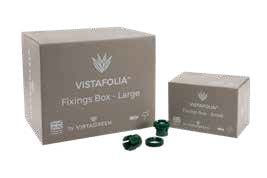 Artificial Green Wall Panel Hardware
easy drill and hang design
These green wall panel anchors are called fixings and are typically needed per artificial living wall panel. Depending on the size of your green wall project, you can purchase by the fixing or box.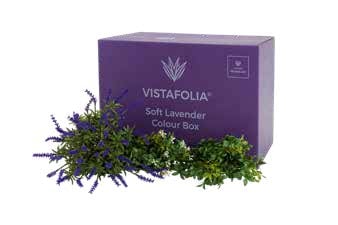 Finishing Foliage
intricately designed from stem to tip
Finish and Blend with Color Boxes. The bouquet of individual plants inside of each color box are hand placed in your secured VistaFolia Panels to create a customized, seamless, garden wall enhanced by your personal style and design's eye.
Report: The Impact of Artificial and Real Plants on User Experience.
Conclusion: Artificial plants can be recommended as a low-cost and low-risk addition to areas with the goal of improving outcomes and satisfaction with user experiences.


Green Wall Installation Process
Check out the installation process and how to tackle a DIY green wall installation.

UV Protection & Fire Rating Testing
Review and share relevant testing data with stakeholders on your artificial green wall project.

Technical Drawings & Takeoff Tools
Check out the VistaFolia by VistaGreen artificial green wall technical library on CADDetails.com

Technical Guide
The VistaFolia by VistaGreen artificial green wall technical guide covers all aspects of design, installation and maintenance.