revolutionary rooftop turf
Video Background. Click to change options.
This block is visible only in page builder. You can place this block in any position. Add only one video background for one section. Please don't set any different background (color, image, gradient) for section.

THE SMART COMPLIMENT TO ROOFTOP DESIGN
DESIGNED FOR PEOPLE AND PERFORMANCE
UpScapers, the North American partner of Roofingreen, takes outdoor living space to a whole new level. Their revolutionary turf panel system allows architects & designers to quickly create beautiful green roofs without the expensive installation costs associated with rolled turf. Installing Roofingreen is quick and easy while providing superior comfort and cleanliness levels - perfect for anyone wanting an amazing rooftop terrace or patio.
innovation- quality - integrity
engineered by architects.
Be inspired by a system crafted with the highest attention-to-detail and integrity. An engineering feat of Italian architects, this product not only promises exceptional quality but also serves as an example of modern innovation in design.


Roofingreen areas of use
application breakout
Rooftops
Roofingreen's revolutionary vision, which has come to fruition by transforming common and unique rooftops to a visually tranquil usable space. Soft cushioned rooftop landscape surface which is functional for both residential and commercial environments.
Patio Areas
Roofingreen is a simplistic solution to transform outdoor spaces by installing on existing tiles or slabs. Lightweight synthetic turf patio solution that requires zero infill.
Terraces
No chemicals are necessary for cleanup - Roofingreen's proprietary design provides for optimal air flow eliminating traditional mold and mildew problems associated with rooftop turf applications.
Decks
Inherently antimicrobial and hypoallergenic. Roofingreen synthetic turf for decks and patios.
Draining Considerations
Roofingreen tiles are designed lifted with ventilation that allows uniform water drainage to merge with existing structure/landscape drainage.
Condominiums
Roofingreen's modular, tiled design makes it the perfect artificial grass solution for condominiums - any hardscape can instantly be transformed into a lush green area, with great drainage and low-site-impact installation.
Family & Pet Friendly Landscape
Creates a natural looking, soft, green space in areas commonly and continually used by families and pets. The modular tiles were engineered with non- absorbing materials, drainage, and ventilation, resulting in reduced odor in pet friendly spaces.
Multi-Family Dwellings
Minimal maintenance solutions for multi-family dwellings and shared commercial spaces.
Green Roof Design
Fertilizer and pesticide-free synthetic turf for rooftops with minimal maintenance. Roofingreen artificial turf provides instant transformation to create valuable living spaces from previously unusable areas.
LEED Credit Qualified
Reduce water usage without losing valuable living space.
shieldscape seeding steps
Rooftop turf
installation
process
Roofingreen brings a new and better way to create green spaces- its modular system is made of multi-composite tiles with an exceptionally natural synthetic grass surface that's both comfortable and durable. Not only do they look great, but also offer unbeatable protection from the elements thanks to their drainage capabilities and thermal insulation technology. Their lightweight design makes installation simple while providing performance in even extreme climates - all backed by solid guarantees for your peace of mind.
shieldscape seeding steps
product
technologies
Roofingreen's revolutionary modular system allows you to transform your outdoor space in a visually appealing, durable and maintenance-free oasis with superior comfort and performance. Innovatively designed and made in Italy, this green architecture concept adds value to any living environment for unparalleled aesthetics that lasts.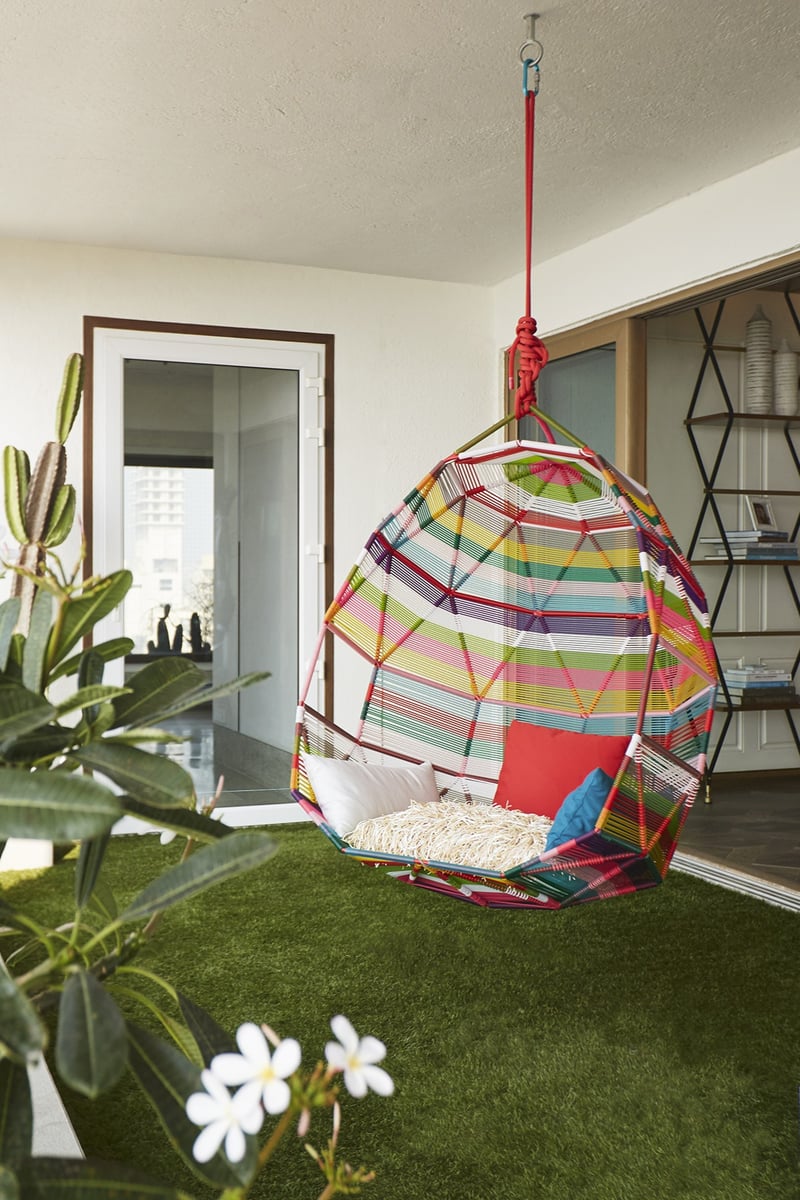 Monofilament fibers of slightly varying heights with shorter, curled nutmeg-colored blades converge to create a natural-looking, soft surface ideal for people, pets, and other high-traffic applications.
TRUMATCH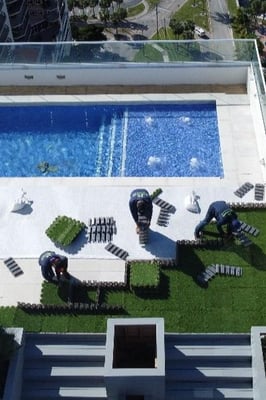 Inherently antimicrobial and non-porous fibers inhibit the absorption and growth of mold, mildew, and odor-causing bacteria. Non-allergenoc
FRESHLAWN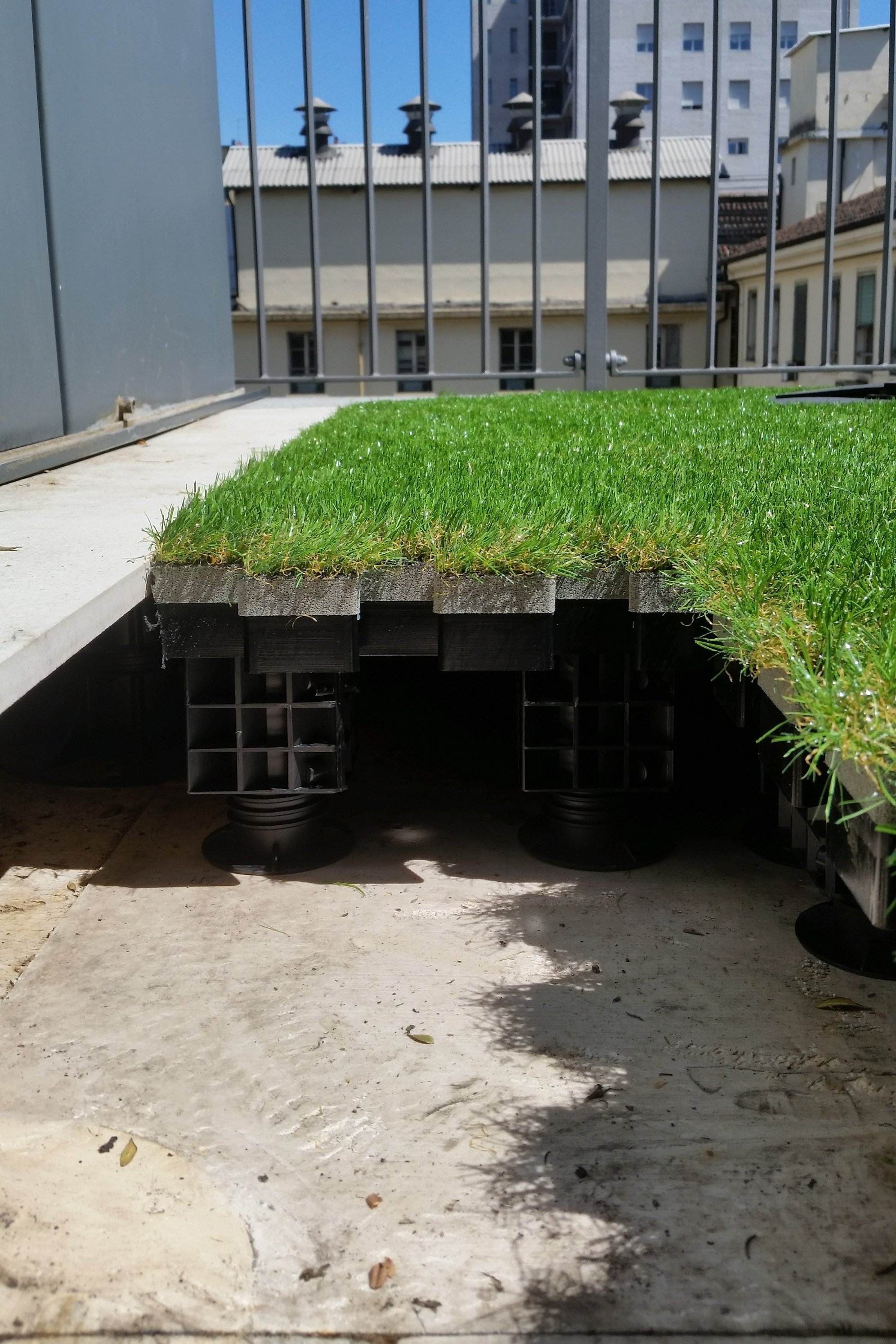 State-of-the-art polymer process provides unmatched resiliency and traffic protection
RESILIENCY
Product details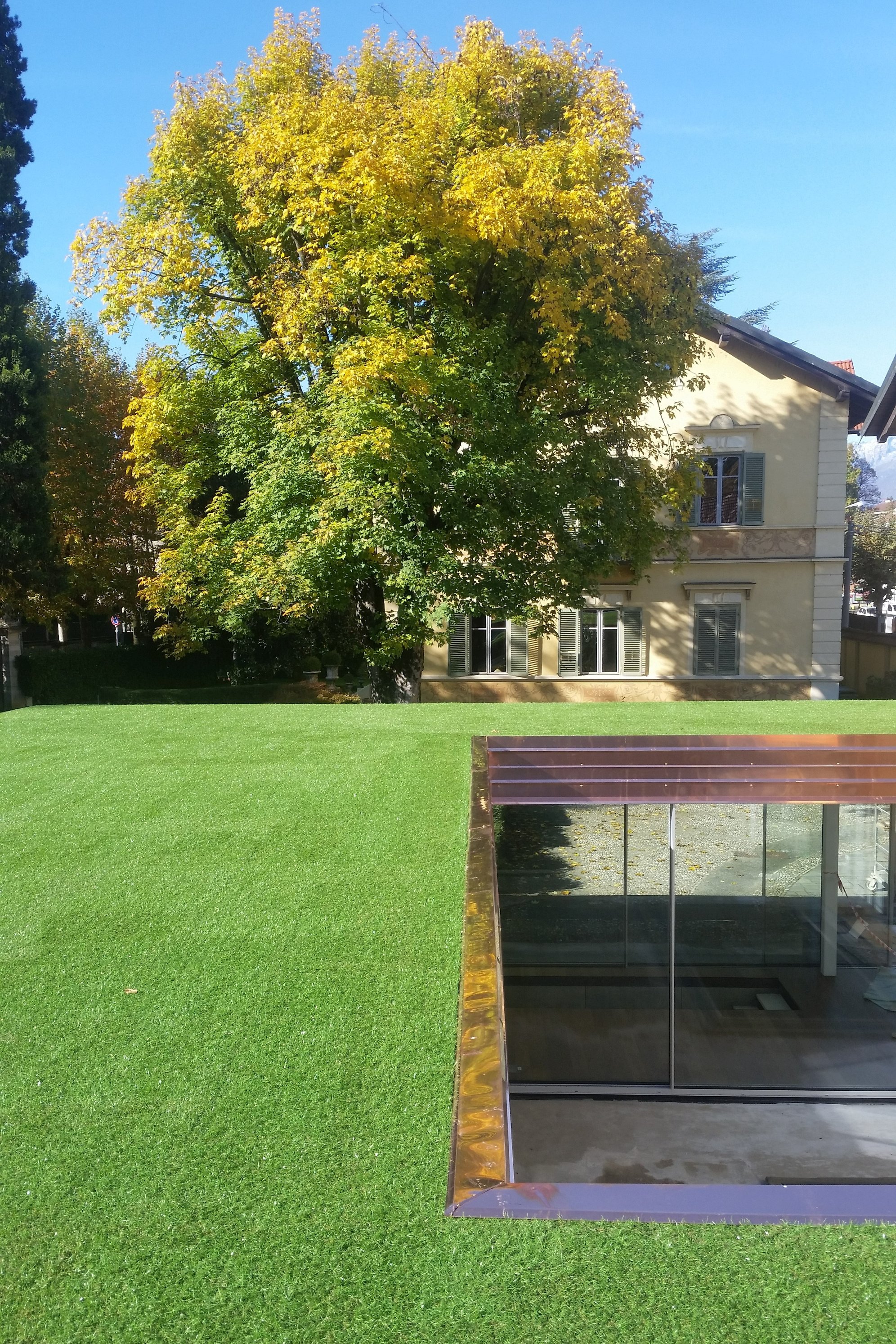 Advanced UV Inhibitors protect against fading.
STAY GREEN
get the details
Download all the details on Roofingreen, the revolutionary commercial and residential tiled synthetic turf product.
italian design & engineering
Roofingreen designs and manufactures this unique modular floor panel system to create superior
artificial turf surfaces in elevated & urban architecture and landscaping. The multilayer, puzzle-shaped tiles
combine improved user experience with technical performance in all climates on any type of substrate and building context Roofingreen represents the essence of Made in Italy high-quality design and engineering, style, and function in one solution.
innovative, integrated LED lighting
groundbreaking high traffic grass system
technical resources
Roofingreen Leaf is a breakthrough in roof technology. This lightweight, thin and green Italian mantle is made to last with unparalleled resistance; its advanced features allow for water drainage and air circulation while providing an excellent natural aesthetic result. Designed to redevelop any size terrace or flat roof perfectly while evenly distributing additional weight, this quality module stands out from the rest - enhancing both form and function like never before!
The roofing green tiles were a well-suited solution for our raised roof terrace. The tiles are easy to maintain and replace, the turf is always accessible, and integrated floor LED lighting gives it an extra dimension. After several years on the variable New York weather, we remain pleased with the turf's appearance, resilience, and performance. I recommend it to anyone wanting a green roof terrace or deck.

The on-site logistics of the tile system are so much easier, and a massive time saver; the final result is sensational, with awesome-looking turf and much better comfort. We tested in very windy conditions, and the surface is completely stable
Video Background. Click to change options.
This block is visible only in page builder. You can place this block in any position. Add only one video background for one section. Please don't set any different background (color, image, gradient) for section.
ADVANCED TECHNOLOGY
- Modular system of standard 21x21 inch size tiles, floor panels
- Dovetail design results in interlocking puzzle system
- Minimal thermal dilation
- Micro ventilation of underlying substrate
- Floating and raised floor systems
economical and functional
instant performance for...
- Roof Gardens
- Roof Terraces
- Gardens & Pool Areas
- Balconies & Decks
- Flat Roofs
- Pet & Playground Areas
- Courtyards & Patios
- Hospitality
- Waterside Synthetic Grass Applications
- Temporary Artificial Turf Installations